Rent The Play House
3 Hour The Whole Play House Rental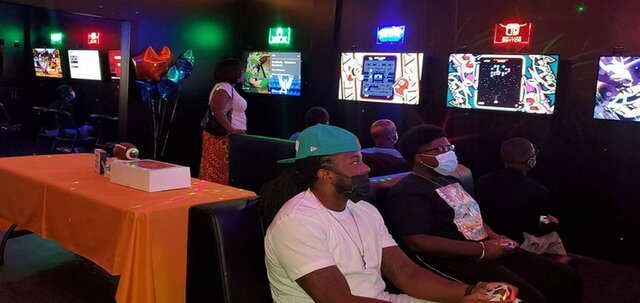 WITH 14 TVs & FREE ONLINE GAMING THIS ROOM IS FIT FOR ANY GAMER'S FRAG-FEST!
THE PLAY HOUSE COMES EQUIPED WITH:
(6) 55" 4K LED TVs
(8) 43" 4K LED TVs
XBOX | PlayStation | Nintendo Switch
FREE ONLINE GAMING
UP TO 28 GAMERS AT THE SAME TIME
Our Play House Rental includes 2 of our Game Rooms that are 18' x 25' for 450 sq' feet each!
You're allowed to bring your own food, drinks and decorations.
**Each Room Will Have A Game Coach To Help & Oversee Satisfaction In The Game Rooms**
MAX 65 GUESTS